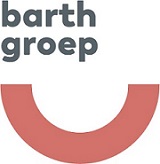 Barth Groep and Bolhuis Automatisering make the next step topgether
Dear relationship,
We are pleased to tell you that Barth Groep from 's-Gravendeel has a majority share taken in Bolhuis Automatisering BV. Wim Bolhuis: "Given my age, it is important that the to ensure the continuity of Bolhuis Automatisering. That has now succeeded. And more than that, Barth Groep can also play a role in the further growth of Bolhuis".
By joining forces we can serve you even better
Arie Barth: "The Barth Groep is a healthy and strong family business with a wide range of products specialisms. The strength of the Barth Groep lies in tackling and successfully completing multidisciplinary projects. The focus is on installation technology, industrial automation and machine building. Our DNA is an excellent match. This allows us to provide you with one in the future offer a broad and innovative service. With the same quality and customer focus you are used to it with Bolhuis".
In daily contact, no much changes for you
The people who were always there for you will be there for you. Wim will do a step backwards, so that he can enjoy his well-earned free time more. Henk Verschoor is the new managing director of Bolhuis Automatisering BV as of 1 May 2020. Wim will stay active as an advisor and remain connected to Bolhuis.
We are looking forward to it
We look forward to further expanding our collaboration in the future. Once the corona measures allow, we will make an appointment for a personal introduction.
Do you have any questions after reading this letter? Please do not hesitate to contact one of us.
Best regards,
Wim Bolhuis, Bolhuis Automatisering
Arie Barth, Barth Groep
Henk Verschoor, Bolhuis Automatisering